We start losing flexibility as we grow old and it's a part of life. But there are certain methods you can use to maintain the flexibility of your body.
Many people don't take any serious steps about this problem. As a result, they start suffering from issues like back pain. And these issues will grow bigger if you didn't take any serious steps.
Fortunately, we've brought information about different activities that will help with maintaining your flexibility. So, without any delay, let's take a look at 3 easy ways to stay flexible and moving every day.
Use Yoga or Pilates
Yoga is for everyone. No matter whether you're a young athlete or an elderly individual, you can perform yoga to stay flexible for a long time. You need to start slowly and only choose the poses that can be performed easily. We recommend choosing poses that can help with stretching your arms, legs, and other parts of the body.
Similarly, you should perform exercises that can prevent back pain and neck pain in the long run. It usually takes 15-20 minutes to perform yoga or Pilates. But you can set your time according to your needs.
Start a stretching regiment
Stretching your muscles is really important for improving the flexibility of your body. Before you start stretching your muscles, you need to walk or jog for at least 5-10 minutes otherwise, you'd suffer from muscle strain or other significant injuries. After warming up for a few minutes, you should start stretching your arms and shoulders.
After that, you should focus on stretching your back. Simply, put your hands on the floor and push your back upwards. Try to make a bridge with your body. We recommend performing this exercises 3-5 times. Once it's done, you should sit on the floor and try the butterfly stretch. It will make your body more flexible.
Eat Healthy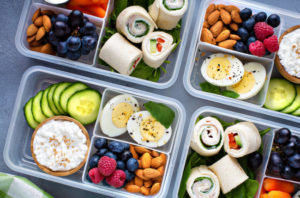 Your everyday meals also damage the flexibility of your body. You should start consuming fresh vegetables and fruits if you aren't consuming already. And avoid the use of meat as far as you can. Similarly, you should avoid alcoholic drinks as they leave a significant impact on your muscles.
These are few simple and easy to use methods that can keep you flexible and moving every day. If you have any questions about keeping your body flexible, feel free to contact us.